Pointy at the top, wider at the base, right? I mean if they can use mountains as the explanation for making an airport in Denver look like a giant, white, big top circus tent, I can surely use this explanation here.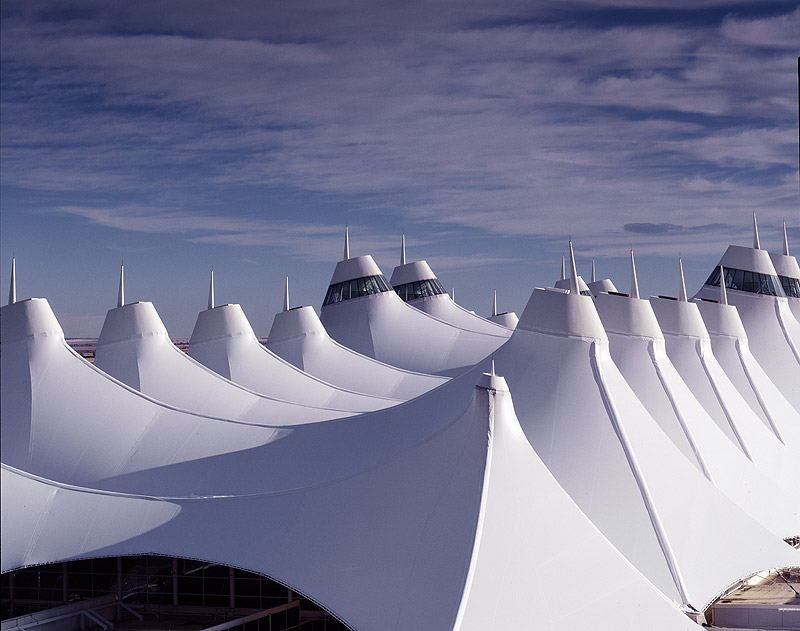 D.I.A image found on the internet.
I own a sailboat. It has a mast. When installed on the boat the mast sits just over 59 feet above the waterline of the boat. At some point there will come a time that I will need to fix something at the top of the mast (I actually have an anchor light and a deck light that may need to be changed...but I haven't looked into it yet). There is a device known as a
Bosun's Chair
that is commonly used for "going up the mast". In it's most simple form, it is a flat board with lines that give it the appearance of an old schoolyard swing.
A fancy Bosun's chair with safety strap and tool pockets
I didn't really like the idea of using that classic swing type of chair and when my surveyor used a harness to go up the mast on our survey, I decided that I preferred that option. So, a little while back I started looking for a Bosun's harness. Going to the trusty
Defender
web site, which usually has the best prices, I was able to find
a harness for about $130
. A bit expensive, but what in boating isn't? So I decided to do a little research on the harness and see if people liked it.
While I was researching I came across a thread in a forum where someone had asked the same question about the same harness. One of the replies suggested that the poster should consider a rock climbing harness instead. He had actually mentioned that he thought the harness was made by a rock climbing harness supplier. A quick Google search on prices of rock climbing harnesses, at around half the price, had me pretty well convinced that this was a good way to go. Hanging on a line attached to a rock just doesn't seem to be significantly different than hanging from a line attached to a mast.
Of course, there were no rock climbing outfitters in Palm Coast Florida that I could find. I guess there just aren't that many rocks to climb in Florida. Since I would be making a trip to Colorado where rock climbing is a big sport, it seemed like that would be the chance to pick up a harness.
So, once back in Colorado, I went to a couple REI stores looking for harnesses. Unable to find any help at either store, I was starting to wonder if I would be able to get this mission accomplished. I was talking with a friend I met through this blog that still lives in Colorado and found out he was a rock climber and we agreed to meet at the big REI store in downtown Denver. We met and he gave me some pointers on what to look for and we were able to get some help this time. I tried on a few harnesses and I ended up finding a harness by Petzl that seems to fit the bill.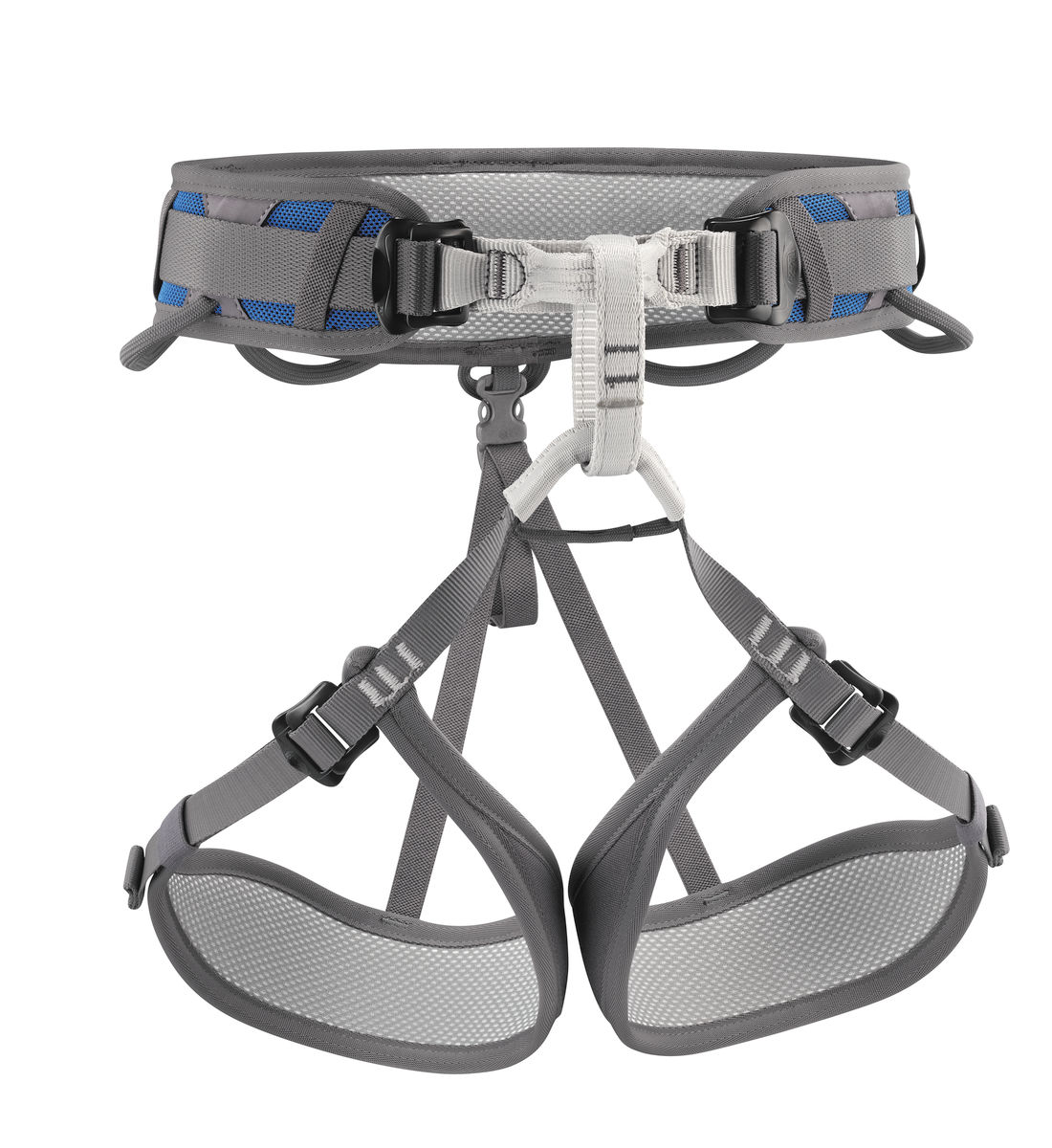 The Petzl Corax harness.
While most of the harnesses come in small, medium, large, extra large, and extra extra large, the
Petzl Corax
harness is more adjustable and only comes in two sizes. This means that the same harness can be adjusted to fit both my wife and I and having one piece of equipment that both of us can use is a bonus. It was also the more comfortable of the harnesses that I tried at the store (REI had a line you could hook on to and try hanging from the harness). Add in the fact that it was only $65, and it seems like the more sensible safe alternative to the standard Bosun's chair.