Well, the rains from the past days has finally subsided. During the rains I intended to do some research on solar setups, but something else intervened. Namely my back. Our berth mattress is in dire need of replacement so we were looking into options in hopes we could get something shipped while we still had a mailing address here at the marina. As it turns out, figuring out what might be a comfortable 5 inch thick foam mattress isn't as easy as it sounds. You can't just go to the local boat mattress store and try out all the options, so it is a bunch of guessing and research. In the end, I think we are considering buying a regular queen size mattress and cutting it to fit...but the jury is still out.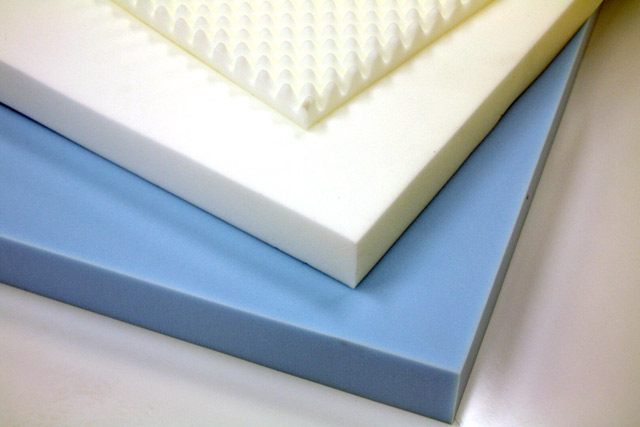 What foam(s) should we use for our mattress?
Meanwhile, we managed to move the hardtop out of the shop and back to my little space in the boat yard. This time, instead of carrying it by hand, the yard helped us out by balancing it on the forks of a forklift to walk it back. I have to say it is much easier to move that way. After getting the top back on its table (the table was never moved, just covered with plastic), we had to reassemble the canopy and tarp walls. I forgot how long it took to assemble it the first time, and I hope I don't have to do that again.
The top survived the move pretty well. A couple of the PVC edges (that were only temporarily glued in place) came loose, and one of the foam detail pieces was squished a little bit, but the main structure was fine. So, the first day "back at work" was spent re-gluing the PVC and adding fillets to the joint where the PVC meets the top. It is amazing how long it takes to apply a thin bead of thickened polyester resin. I could only apply about one ounce with my trusty Popsicle stick before it would start to cure.
Today we actually made some forward progress. We started applying fiberglass to the PVC. Instead of the 1708 fabric we used for most of the structure thus far, we have switched to a 10 ounce woven cloth. This cloth can bend around the edge detail much better than the thicker cloth. It still won't do compound curves but does an OK job with the relatively straight runs of the rail.
The 10 ounce cloth is much easier to wet out than the 1708, but it was still a challenge. On a larger or more horizontal surface, you can just lay this stuff down and then apply the resin. But when wrapping it over an edge so half is hanging upside down, that doesn't work very well. After trying a couple techniques, we determined that pre-wetting the fabric on a piece of plastic and then applying that to the edge worked the best. We still had to work pretty hard to get it to stick to the underside, but we think it turned out OK. Guess we will see what it looks like tomorrow after it has had some time to cure.
Sorry for the lack of pictures, but we are really trying to push to make some progress. While staying at this marina has been all right, we are both getting pretty antsy to be on the move again. As it is, we are starting to wonder how cold it will be on our trek south and we still have a fair amount of work to do. Hopefully from here on out, the weather will be a bit more cooperative.
One can always hope.